I was tagged by susannevalenti as she tagged anyone who is a huge fan of Harry Potter which I am! Check out her blog, it's really great😊
and now for the tag…..
1. Favourite Book?
I LOVEEEEE THIS BOOK!!!!! I loved reading about the triwizard tornament and the Yule Ball & that moment when  " 'Harry did you put your name in the goblet of fire' Dumbledore said CALMLY " was not correctly adapted in the movie😂😂😂 & MAD EYED MOONEY OMG 😁
2. Least Favourite Book?
This was super hard but I decided deathly hallows firstly because it's the end 😩 & secondly the deaths 😭😭😭
3. Favourite Movie?
DOBBBBBBYYYYYYYYYYYYYYYYYYYY need I say more?
4. Least Favourite Movie?
This again was super hard as I love the movies so I chose the last two due to the facts again that it was the end & the deaths 😭
5. Favourite Quote?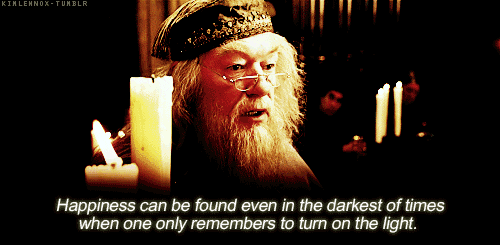 6. Favourite Weasley?
I LOVE Fred and George!!! I think they make such a good comedy duo and it makes me wish I had a twin I could play tricks on people with
7. Favorite Female Character?
This is easy… HERMIONIE of course and one of my favorite things she does is probably when she sets up S.P.E.W
8. Favorite Villain?
I think my favorite villain would have to be…
FUNNY STORY: the actor who played him looked like my high school science technician and for about 3 years I was convinced it was him…
9. Favorite Male Character?
and this quote could not be more accurate… HAGRID IS MY FAV EVER.
10. Favorite Professor?
CAT or PROFESSOR it has got to be Minerva!!
11.  Would you rather….
a) wash Snape's hair
b) spend a day listening to Lockheart rant about himself
personally I'd rather wash hair than listen to self centered Lockheart ramble all day
12. Would you rather duel….
a) an elated belatrix
b) an angry molly
I'd be waaaayyyy too scared to fight molly!!!
13. Would you rather travel to Hogwarts via the Hogwarts Express or the flying car?
HOGWARTS EXPRESS EVERY TIME!!!! (on the 27th of October I get to sit on the one used in the films I CANNOT )
14.  Would you rather….
a) kiss umbridge
b) give Voldemort  a bubble bath
NOOOOO WAYYYY would I kiss umbridge
15.  Would you rather….
a) ride a hippogriff
b) ride a firebolt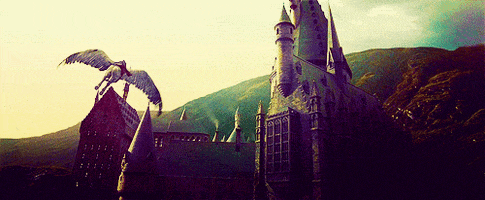 EVERY. SINGLE. TIME.
16. Is there any character that you felt differently about in the movies?
Honestly, not really.
17. Is there a movie that you preferred to the book?
Honestly, not really I LOVE the books and the films equally as I grew up more with the films than the books but I do prefer the books to the movies for slight things they didnt include in them i.e. S.P.E.W
18. Richard Harris or Micheal Gambon as Dumbledore?
When I think of Dumbledore I tend to picture Micheal but I love them both!!!
19. The top thing (person/event)  that you wanted in the movies but it wasn't there?
already said this like 5 times ahahha but yeah… S.P.E.W
20. If you could remake any movie which one would it be?
I actually do not know at all…..
21. Which house was your first gut feeling you'd be part of?
22. Where did you get sorted to on Pottermore?
23. Which class would be your favorite?
POTIONS….. I was actually sad enough to try making some and yeeee….
24. Which spell do you feel would be most important for you to learn?
LUMOS so I can read in the dark ahahhahahah😂😂😂😂 priorities💁🏼
25. Which character would you instantly become friends with?
Luna ~ she is so quirky and adorable I LOVE HER "aw you dyed your eyebrow shall I dye mine too" 😂😂😂😂
26. If you could own one of the three hallows which would it be?
The resurrection stone to see my loved ones one last time😊
27. Is there any aspect of the books you'd like to change?
28. Favourite Mauder?
gotta be sirius…
29. If you could bring any character back to life who would it be?
DOBBY DOBBY DOBBY DOBBY😁💃🏼🙊
30. Hallows or Horcruxes?
I tag anyone who loves Harry Potter⚡️📖🔮✨